This is a multi part blog post series featuring the YA Fantasy books without love triangles, where romance is minimal or not central to the plot.
I included the Goodreads links to make things easier so clicking on the image will take you to the Goodreads profiles of the series/books.
The Mistborn Trilogy by Brandon Sanderson
This is not exactly YA genre but it's appropriate for the young readers. It's high up in my to-read list, since I have a fondness for heist stories.
The Chaos Walking Trilogy By Patrick Ness
A Monster Calls By Patrick Ness (Standalone Novel)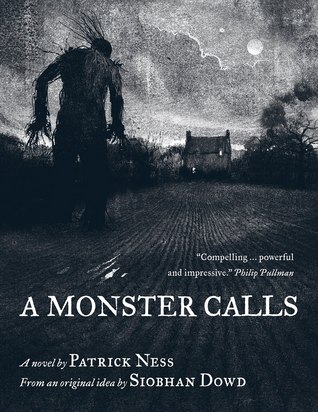 The Giver Quartet By Lois Lowry
Young Gods: A Door into Darkness By J. Daniel Batt (Standalone Novel)
Edge Chronicles By by Paul Stewart
Bartimaeus Sequence By by Jonathan Stroud
The Great Library series by Rachel Caine
This is a brand new series, the first book came out this summer. It has received great reviews from reputable book blogs and sounds quite promising.