These will be my summer reads.

I have been waiting for the Unholy Consult forever, even held off on reading the Aspect-Emperor books for ages until the release date was certain for TUC. This series is such a magnificent masterpiece of grimdark and epic fantasy, one of the best examples of the fantasy genre in fact. You can read my reviews of all the books in the series here: https://leonahenry.wordpress.com/?s=bakker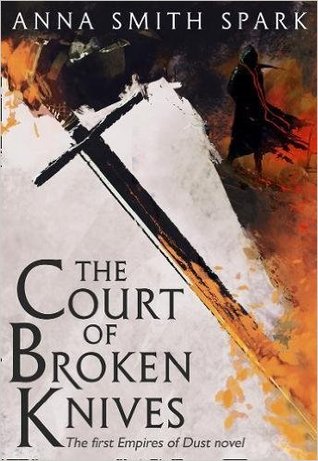 I have beta read a very early version of this book ages ago, I can't tell you how excited I was to hear about the publishing deal and finally getting a publication date. This will probably be quite a bit different from that very early version I think, can't wait to read and find out. It's super grimdark but without a setting mostly covered in puke, piss, rot and other gross things. There is dazzling architecture, grand temples, palaces, beautiful gardens, spiced with utterly savage violence and serious nightmare fuel acts. The characters are so grimdark it's not even funny!
A friend of mine told me to check this new debut out, and showed me a giveaway page where they had a free sample from the very beginning of the book. I was mighty impressed by the grimdarkness and how Anna Stephens made the characters so memorable in such a short space, I pre-ordered a copy. I heard the book delivers the top notch quality promised by the sample. I can't wait to read it!
Historical fantasy with an Orc protagonist and Norse myths pretty much sold me on that one. Not to mention the grimdark and all of the characters being morally ambiguous. I love books where no one is good or evil. Also I've never read any historical fantasy, this should be a good way to begin. It sounds like a pretty solid read judging from the Goodreads reviews.
What are you reading this summer?
Let me know in the comments!