I feel like sharing a select few books from my massive TBR I have reserved for my summer reading. The Goodreads reviews, covers and the blurbs are quite promising and I think I will have a great time reading these.
If you like dark, dystopian fantasy or epic fantasy with a dark twist you might want to consider adding them to your reading list.
The Riven Wyrde Saga series by Graham Austin-King is the first in my list. This is a dark faery tale, which is right up my alley. I read plenty of grimdark but this will be the first grimdark fairy tale I will be reading. The first book of the series was the semifinalist for the best Kindle reads award and received plenty of high praise from the Goodreads and Reddit /r/Fantasy folks. The second one has excellent reviews, too, but I just skimmed through them for the fear of spoilers. I will start reading this series as soon as I'm done reading Prince of Fools by Mark Lawrence (which is a superb read, btw!)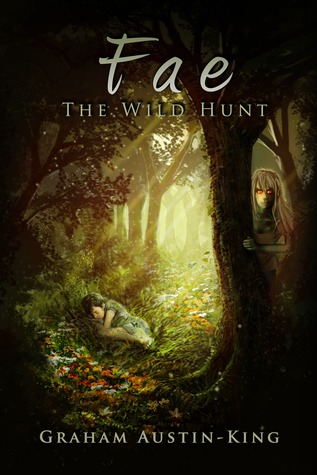 The 3rd book of the series is not released yet so I should be able to read these two before it's out.
The next book I'm mighty curious about and dying to read is Peter Newman's debut novel The Vagrant. It's fresh off the press, published just a few days ago from Harper Voyager. The cover grabbed my eye when I saw friends sharing it on Facebook. The blurb is quite intriguing and sounds like something I'd totally love. I have a thing for mysterious characters and the main character of this book is as mysterious as they come, judging from the blurb and a couple of reviews.
The next in my list is the Farseer Trilogy by Robin Hobb. My co-bloggers at Grimdark Alliance have reviewed it and I really need to catch up since this excellent series is one of the must-reads of grimdark fantasy.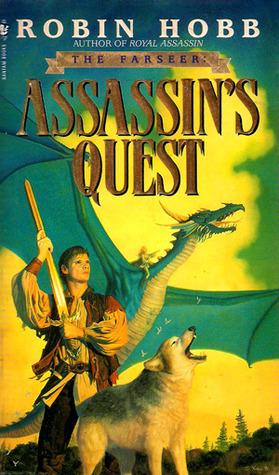 The last one in the list the Aspect-Emperor series by R. Scott Bakker. I loved The Prince of Nothing to death and it left me with a major book hangover. I have been holding off on reading its sequel, The Aspect-Emperor, cause its 3rd book is not out yet. I'm dying to know what happens next and what evils the dreaded Consult are stirring, what Achamian is planning to do and whether Kellhus turns out to be a hero or villain.
This pretty much sums up my summer vacation reading list so far. Whether I will get to read all of them before the end of the summer is another question. There's nothing like the joy of reading grimdark under the mediterranean sun!